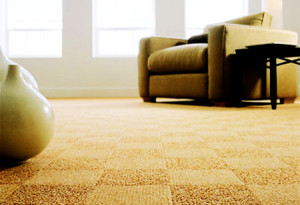 Cleaning of your carpet is really important but not that easy task. A general hovering is not always sufficient in order to maintain the good appearance of your beloved carpets. If they don't seam to have the same colour, as when you bought them, if there are already some visible dirty patches and stains, then you definitely need a Professional Carpet Steam Cleaning to be applied. We, as a professional cleaning company, realize, what an investment the purchase of a new carpet can be and for this reason, we have designed the right service to maintain it and to prolong its life.
For this reason we do recommend the carpets in your property to get professionally cleaned at least twice per year. This will not only ensure their neat appearance, but will also provide you with a clean environment at home. Most people do not realize, that the dirty carpet can easily turn into a hostile breeding environment for millions of mites, grime and bacteria. They appear in the fibres of the carpets, where they start procreating.
The proper hover can remove the dust and hairs from your carpets, but it is inefficient for killing and removing the bacteria. For this reason, the hot water extraction appears to be an irreplaceable process of sanitizing the fabrics and providing safe environment for you and your most beloved people.
If untreated, the mites and microbes are turning into a frequent cause for numerous illnesses and allegories, such as hay fever, asthma, eczema, itch eyes and running nose. They are not only causing us discomfort, but can turn into chronic diseases if the cause of the symptoms is left untreated. This is the reason, why we would recommend the Professional Carpet Steam Cleaning, as the best way to protect yourself and your family, by applying a proper clean "up to every fibre".
The cleaning process, consists of 4 steps, listed below:
1. Moving of furniture and other obstacles, in order the full carpet area to be obtained
2. Pre-treatment of any stains, dirty patches, and high traffic areas
3. De-odourising of cleaned areas
4. Using industrial strength driers in order to facilitate the drying process
All the detergents that would be used during the cleaning process, will be carefully selected, in order to match the specifics of your carpet. They will be also non-allergic, biodegradable and completely eco-friendly.
Districts in London we cover
Finchley, N3
Muswell Hill, N10
Hendon, NW4
Cricklewood, NW2
Abbey Wood, SE2
Eltham, SE9
Putney, SW15
Mortlake, SW14
Acton, W3
Kensington, W8
Our carpet cleaning equipment represents some of the most powerful steam cleaning equipment in the world, and we can guarantee your carpets will be dry to the touch and ready for traffic just a few short hours after your cleaning is complete.
In order to get a professional advice or book a cleaning appointment, just dial our number and we will be glad to help!