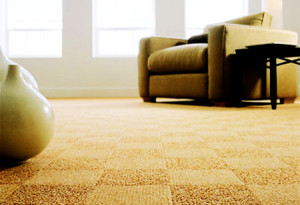 Is your carpet so dirty that you can no longer distinguish it's original color? Is the fabric frayed and old-looking? Then maybe it's finally time to clean it.
Contrary to common belief, however, you'll need to do a lot more than vacuum your carpet to bring it back to life. Actually, all you can do with your vacuum cleaner is cause the iceberg effect. Undoubtedly, you'll extract dirt from the surface of your carpet, but what's rooted deep into the fiber of your carpet will remain and thrive. In time, it'll cause darkened spots on the carpet and it'll make the fiber fray.

If you don't clean your carpet regularly, you risk to do a lot more than damage it – you pose a serious risk to your health, too. Your carpet houses bacteria, germs, pollen, dust and dust mites which spread in the air whenever you walk on your carpet. When inhaled, they can cause breathing problems and they can trigger allergic reactions.
Service
Price
Hallway Carpet Cleaning

from £

4

Bedroom Carpet Cleaning

from £

23

Livingroom Carpet Cleaning

from £

25

Upholstered Armchair Cleaning

from £

18

Sofa Cleaning - Two Seater

from £

30

Sofa Cleaning - Three Seater

from £

45
Minimum call out charge for Carpet Cleaning £48

We'd like to offer you to rely on our professional carpet cleaning services if you want to keep your carpet bacteria-free and clean. We are based in London and we offer affordable carpet cleaning services throughout the week and even on bank holidays, too.
Choose us, because:
Our technicians are fully insured
We're supplied with modern equipment
We use professional Eco-friendly cleaning products
Our 5-step carpet cleaning method is most efficient in the fight against stains
Our professional carpet cleaning services have the best performance-price ratios in London
When clean means green
Our carpet cleaning services can be booked at your convenience – we're available for booking throughout the week and also on bank holidays, too. Our carpet cleaning service isn't limited in time, which means that we won't stop cleaning until we make your carpet as good as new.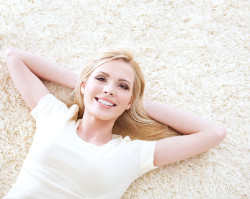 We use professional environmentally friendly cleaning products to not only erase all stains and dirt from your carpets, but also to revive the once vivid colors of your carpets, too.
Our carpet cleaning service includes 5 key steps: proper hoovering of your carpet, professional treatment of stains and discolored areas, deep steam cleaning, complete deodorization of the fiber, and finally – up to 95 percent moisture extraction, too. Choose us, we promise to handle your carpet as if it were our own.

Our team is the best in London. We have the most experienced team of professional technicians – each member of our team has more than a year of professional experience in the field of professional carpet cleaning.
Our men and women know how to treat all types of carpet fibers quickly and efficiently, and they are also trained to treat stains and discolorations professionally, too. Contact us today and book our professional carpet cleaning services – we promise best results.
What to search for when booking a professional carpet cleaning company:
Make sure that technicians are fully insured
Inquire if the technicians are experienced
Always opt to a cleaning company whose service is guaranteed