Perfect Cleaning provides deep cleaning services in Tottenham, N15 performed by professional cleaners. Call us now for a free quote!
A clean home is a cosy one. But it's hard work as well. It needs to be cleaned deeply every now and again, so that regular cleaning doesn't appear too hard. To have your house or apartment deeply cleaned, use our home deep cleaning service.
Our New Prices!
Service
Price
Regular Cleaning

£

16

One Off Cleaning

£

16

Deep Cleaning

£

18

Move Out Cleaning

from £

79

Our company has been functioning for over four years in London. We've been providing customers with professional cleaning of their homes. Quality is what matters to us a lot, therefore we use the best products, which are biodegradable and safe for your kids and pets. We also have the best cleaners, who are carefully chosen among the best. They have an eye for details and are very motivated and hard-working. Therefore we can guarantee excellent service and ideal results.
We work every day, including on holidays, and cover London and all its surrounding areas. Call us now.
Office Deep Cleaning Tottenham N15
For business owners or office managers who are looking for the best office cleaning services in London, you may now rejoice because you've just found us! We are one of the most reliable cleaning companies on the market and the reason behind our success is the fact that we always hold the highest conceivable standard of office cleaning services imaginable. The excellent quality of our services has been recognized by thousands of business owners all around London. One phone call is all you need in order to receive the finest cleaning in the city. All you have to do is pick up the phone and call.
All our employees go through special training on two levels – professional cleaning and client approach. That's why our services are so good – because they combine those aspects of the cleaning process. We believe that a friendly and polite attitude towards clients is just as important as doing a perfect job and we always follow those high standards. Don't hesitate. Book us now!
Your Tottenham property is the most important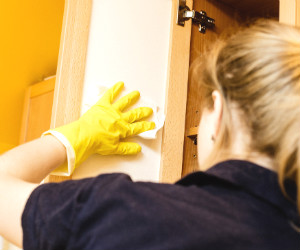 So you have decided to move out from your rented property and you want to find the best solution for your home. Well, we have an offer that you will definitely not be able to resist – Move out cleaning service!
Our company is among the most renowned ones in Tottenham. We cover all the London areas and during the years we have managed to gain a really impressing number of loyal customers. What is more – we offer cleaning services of a really high quality at the most reasonable prices.
Here are some of our services:
Professional deep cleaning of every area of your house
Cleaning and polishing all surfaces in the kitchen; the bathroom; the bedroom; the living room etc.
Cleaning and polishing all floors
Deodorizing and ventilating all rooms in your property.
Also, even if we have not managed to convince you and you still have some doubts, just pick up the phone and give us a call. We will be glad to give you some further information on the topic.
Our N15 Cleaners are the best in the area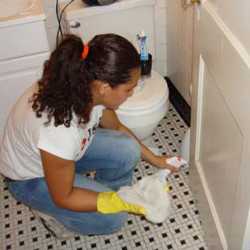 Perfect Cleaning is a local cleaning agency specialised in end of tenancy cleaning services in Tottenham, N15 London. End of tenancy cleaning sounds a bit hard because of many reasons, but the thing is we know how to make it easy. First of all, we are more than confident that people these days want only one thing while changing addresses – to get their deposit money back. Due to this reason we would like to offer you our help – there is no need to worry about the price because our end of tenancy cleaning is definitely the best out there.
Keep in mind that our professionally-trained employees will do the best in order to meet your requirements and not only that but we offer 48-hour guarantee meaning if you spot something wrong with the way we clean, we will make sure that we will re-clean it, for free, of course. Many people have tried our services and will recommend us, so give us a call. Our end of tenancy cleaning includes:
Deep cleaning of all the rooms
Special activities depending on your needs and budget
100% clean assurance
Taking care of the left-over residue
100% money-back guarantee