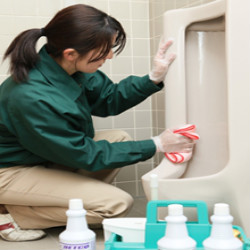 Perfect Cleaning is a local cleaning agency specialised in end of tenancy cleaning services in Hampstead, NW3, London. If your tenancy contract is near its expiration date, then you better start looking for end of tenancy cleaning services, because this is the only sure way to get your deposit back from the landlord without wasting your time and money. Our end of tenancy cleaning service is the perfect choice for every tenant who wants to get his safety deposit back without spending a single minute scrubbing or washing. Our end of tenancy cleaning package covers all areas of your home, and we assure you that when we leave your home, it will be sparkling clean, hygienic, spotless and fresh.
Our New Prices!
End Of Tenancy Cleaning Service
Price
Studio Flat

from £

79

One Bedroom Property

from £

137

Two Bedroom Property

from £

159

Three Bedroom Property

from £

181
Our flexible end of tenancy cleaning service can be tailored to fit your budget and needs, so don't hesitate to get in touch with our support staff if you want to take advantage of a personalized end of tenancy cleaning offer. Our end of tenancy cleaning team is available seven days a week and during each end of tenancy cleaning procedure they will:
Vacuum carpets
Vacuum upholstery and mattresses
Dust furniture and wipe countertops and surfaces
Clean the inside of windows
Clean doors
Polish glass surfaces
Clean storage units on the inside/out
Clean the inside/out of kitchen appliances
Tenancy Cleaning in Hampstead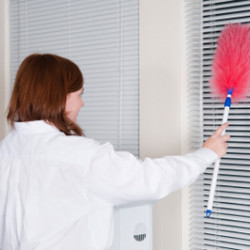 If you are about to move out of your home or office, then you are probably aware that your old place needs to be properly cleaned in order to prepare it for sale or rent. One of the best ways to deal with this tough cleaning process is to book the services of a professional cleaning company. We want to offer you an excellent move out cleaning service that can be customized to fully meet your needs and budget.
The flexibility of our service is one of the most unique things about our offer and we guarantee that you won't be disappointed if you allow our employees to clean your home or office. Our thorough cleaning procedures have proven their efficiency through the years and you can rest assured that we'll leave you with a sparkling clean, fresh and hygienic home that will impress everyone.
Trust our trained workers in NW3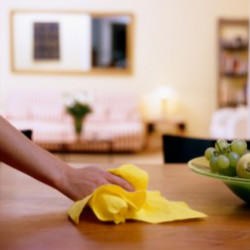 If you are about to leave your rented accommodation, you may want to take a look at our professional check out cleaning service. It is available to all residents of London and we guarantee that during the cleaning process our workers will pay attention to the smallest details, and that no place will be left unclean.
Our check out cleaning service is one of the most reliable in London and thanks to its reasonable price it can be afforded by everyone. We also provide you with the opportunity to tailor it according to your needs, so don't hesitate to get in touch with our support staff if you want to receive a personalized offer. Some of the general jobs which our check out cleaning package includes are:
Vacuuming mattresses, drapes, upholstery and carpets
Washing the bathroom floor, tiles, hardwood and marble floors
Dusting furniture, wiping surfaces
Cleaning windows on the inside
Cleaning doors, tidying up, emptying garbage bins
Degreasing the kitchen
Cleaning Experts in Hampstead, NW3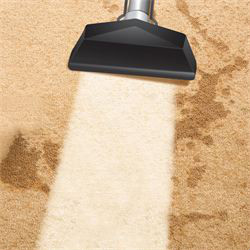 Our carpet cleaning service is the most complete in London, because it is carried out by a team of trained and experienced cleaning specialists who know how to clean even the dirtiest carpets. We provide our workers with the cleaning machines and products they need to quickly deal with the toughest stains and the dirtiest textile floors.
We've been using the same cleaning techniques for many years, because our methods have proven their efficiency numerous times. One of the cleaning techniques that we use the most often is steam cleaning. This popular multi-stage cleaning method easily dissolves tough stains and gets rid of them thanks to the under-pressure hot steam that gets injected deep into the carpet's fibers. Steam cleaning is a surefire way to get rid of tough stains, bad odors and all the dirt, grime and bacteria that spoil the textile floors in your home or office. Contact our support staff if you need additional details about the carpet cleaning procedures we offer.
Professional Tenancy Cleaning Services Hampstead
London is a very big city but when you need the best service for end of tenancy cleaning in town, the only place to go is Hampstead. There you will find the most friendly and reliable people who will treat you not as just the next customer but as their dearest friend.
Their cleaning team will come to your rental property and won't leave until you are satisfied with the results. With the help of their entirely natural and non-toxic cleaning supplies, the cleaning at the end of your tenancy will look like a children's game. Call them and ease your life.